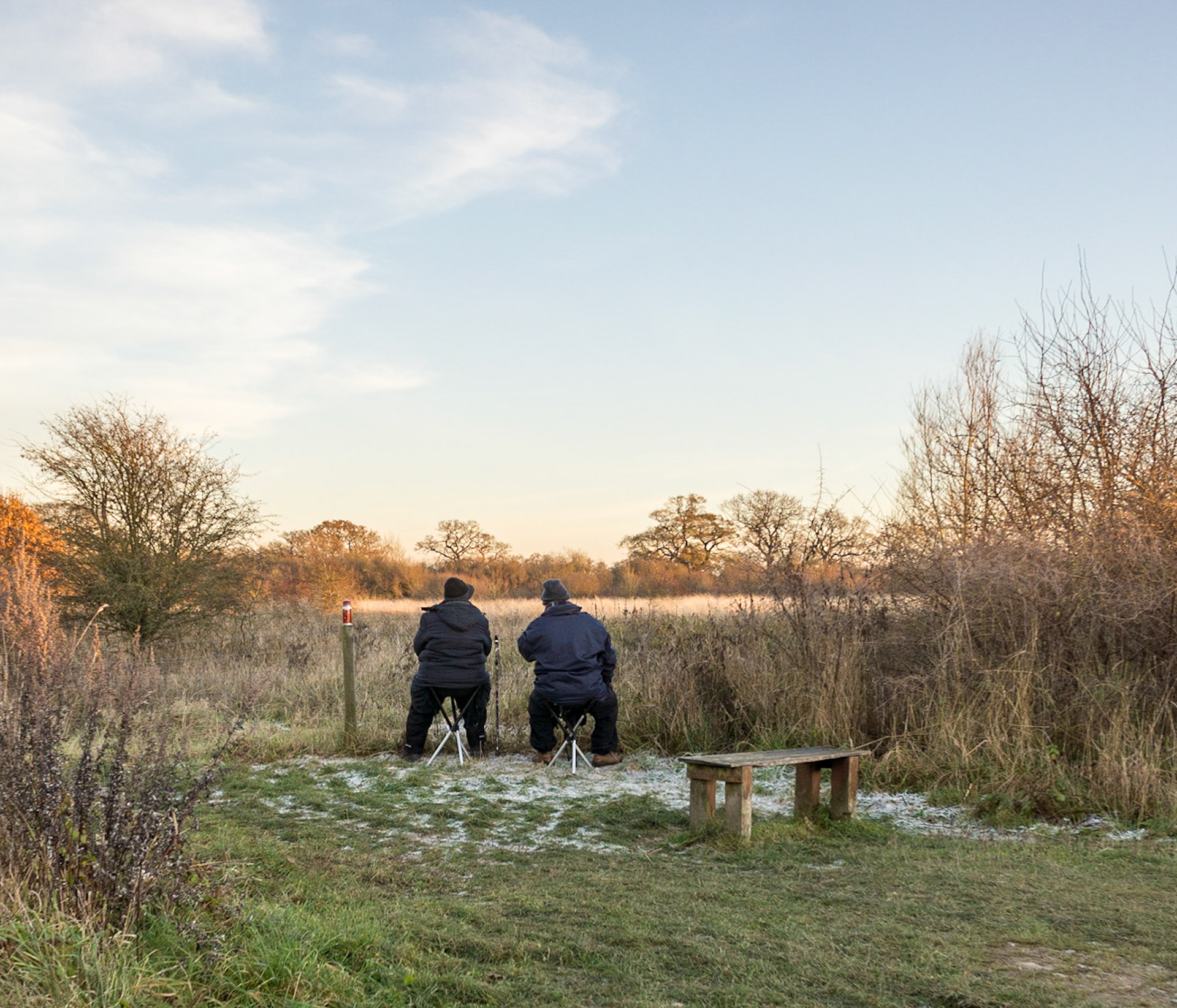 I have a more personal project of photographs taken at
RSPB Otmoor
last winter. I had heard about the starling murmurations out there (50,000 birds roosting together on cold winter nights) and this is a record of some of the things I saw. Sadly, the murmurations seemed to retreat further from the main viewing point each time I went, and instead I got to see more people - birders, photographers, and family groups. People would joke about the murmuration of humans at Otmoor, but we'd walk back to our cars to glorious sunsets in sub-zero temperatures having sometimes seen things we weren't entirely expecting.
The photographs are part of the wider show at St Matthew's church in Marlborough Street, Grandpont (
venue #360
) and in the city Artweeks period is open Sats, Suns and Mon 29 May: 1pm - 5pm; Thurs 25 May 6.30pm - 8.30pm (
map
).